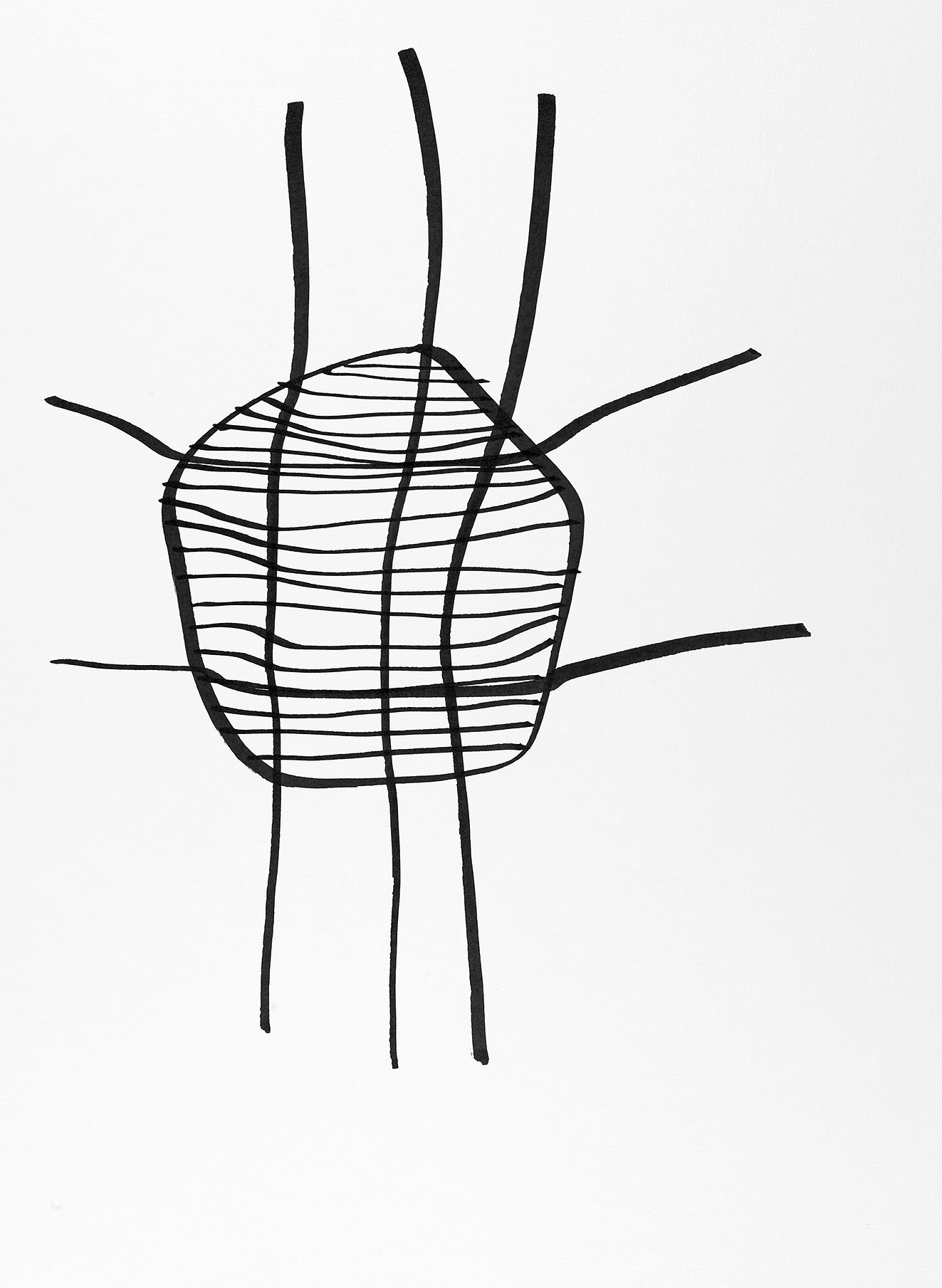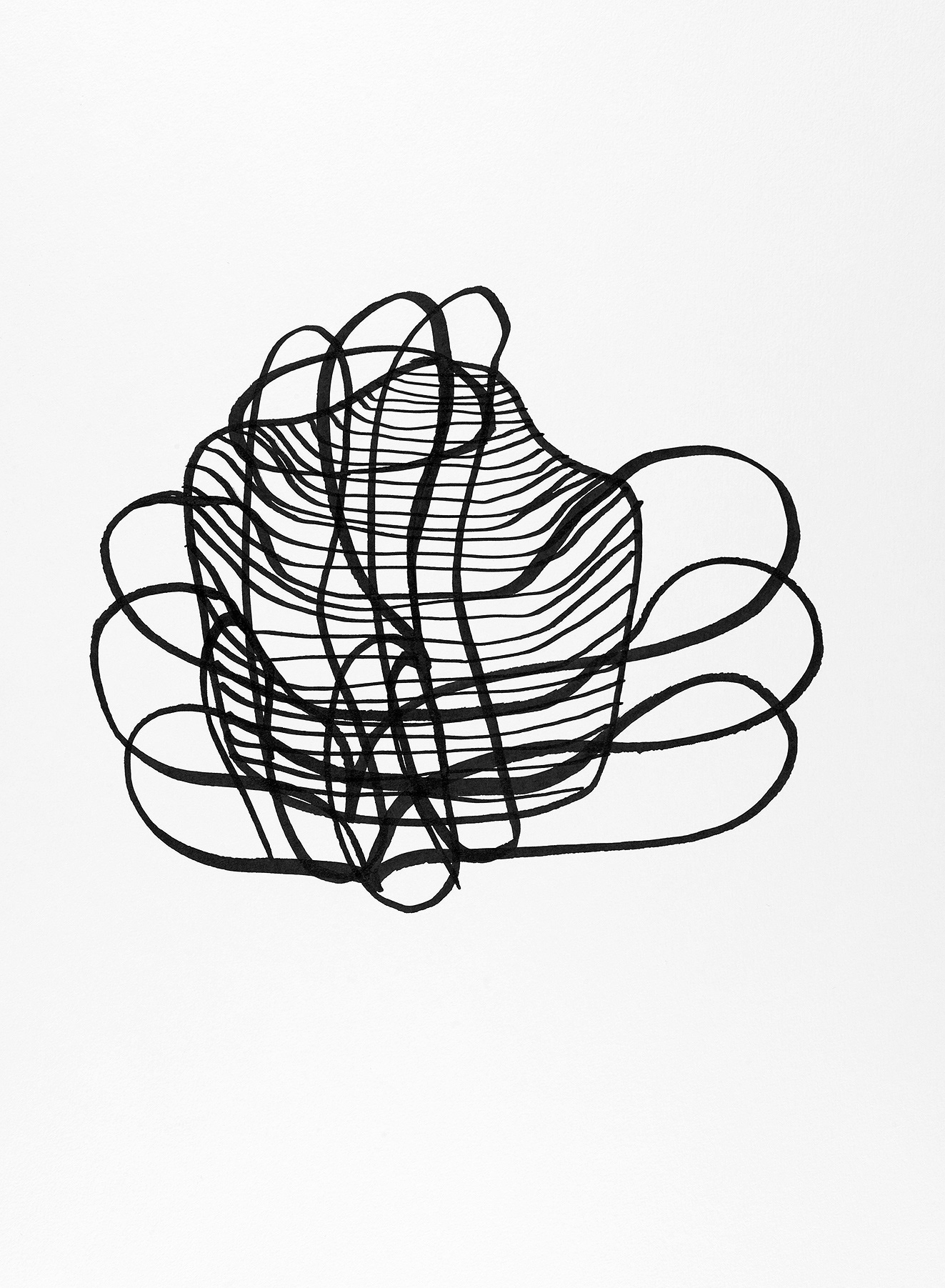 Série de quatre dessins au feutre sur papier - dimensions

40,8 x 29,7 cm, deux m

aquettes en rotin sur socle - dimensions

h 31 x l 21x p 20 cm, représentés par The Art Design Lab.
Recherches créées dans le cadre de la collaboration avec Bonacina1889 –
Elliptic chair
, fauteuil en rotin.
Développement d'un univers esthétique et technique utilisant les propriétés du matériau. Organisation des traits, parti-pris structurels, chaque dessin comme une prise de note, pose une question ou tente d'y répondre.



Four drawings series, pen on paper - dimensions 40,8 x 29,7 cm, two rattan mock-ups metal base mounted - dimensions h 31 x

w 21x d 20 cm, represented by The Art Design Lab.
Artworks created in the context of the collaboration with Bonacina1889 -
Elliptic chair
, rattan armchair.
Research of new aesthetic and technic expression linked to rattan and its properties. Lines organisation, structural bias, each drawing, as a taken note asks a question or tries to bring an answer.